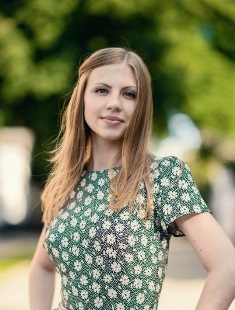 Polina Bahmetenko is an Editorial assistant of the Publishing house "Virtus Interpress"
She joined the team in 2017 to add her energy and efforts to enhancing publication standards and procedures.
Polina holds a Master degree in Linguistics from Sumy State Pedagogical University named after A.S. Makarenko.
Her responsibilities at the publishing house include assisting with the editorial procedures, preparing journals for publication, manuscript proofreading, etc.
She is an editorial assistant of the journal Corporate Governance and Organizational Behavior Review.
Contact e-mail: p.bahmetenko[at]virtusinterpress.org.